It is that time of year again where gift guides flood my feed on social media channels and my RSS feed. It is one of my favorite times of year because what better way find items that I'm sure I would be coveting if I knew they were out there?!
Not to be left out, I've created my own list of items that happen to be on my own Christmas list this year!
I have been crushing on vests lately. I mean what's not to love? Perfect when the weather is just starting to get chilly and then as an added layer to keep the core warm on those really cold days. This one from Lululemon even has reflective elements to make early morning running (or night running) safer!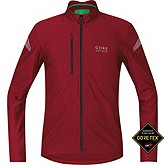 I am always on the lookout for a warm pair of gloves. My hands and fingers get cold and stay cold — all. the. time. So imagine how they fair when I'm running in a slight breeze at 10 degrees which pretty much describes a typical day in Nebraska during winter. Brrr! I am frugal and want to get the best bang for my buck, so I read reviews like a crazy person. I love this post by Be Well Philly about gloves. I think I'm going to order this pair from Manzella (Not an affiliate link).
The Apple Watch Series 3 is at the TOP of my wish list this year. A couple of weeks ago I got a chance to venture into an Apple Store and tried on all the styles of the Apple Watch and I. Want. One. I love that with the latest series you can use the watch on a cellular network and don't have to have your phone with you. Plus, I just got a pair of wireless earbuds and these would pair perfectly with a new Apple Watch — just saying!
Fun Socks or just plain ol' good quality running socks. These from Tabio USA are amazing. They actually have built in arch support plus grippers on the bottoms. They come in a variety of styles, including the toe socks. The arch support is really a game-changer. I have feet issues (read, Plantar Fasciitis all the time) and I can just feel these socks helping!  *I received this pair complimentary for review purposes, but I would definitely buy more pairs! Head over to their Instagram page now to enter to win a pair of your own (just by following them!)
Also for the runner on your list that braves the wind and the cold all winter long — a good moisturizer makes an excellent gift. This one shown is the Active Hydration Serum from Rodan + Fields (you know, those doctors that formulated Proactive?) This stuff is Uh-mazing! It goes on light and is like a drink of water for you skin. You can get yours here from yours truly.
Finally, you can't go wrong with a fitness lifestyle shirt. I love these two from On Your MarQ and Stiletto Running, but there are so many to choose from these days.
What is on your list this year? What are you giving to those fit friends in your life?